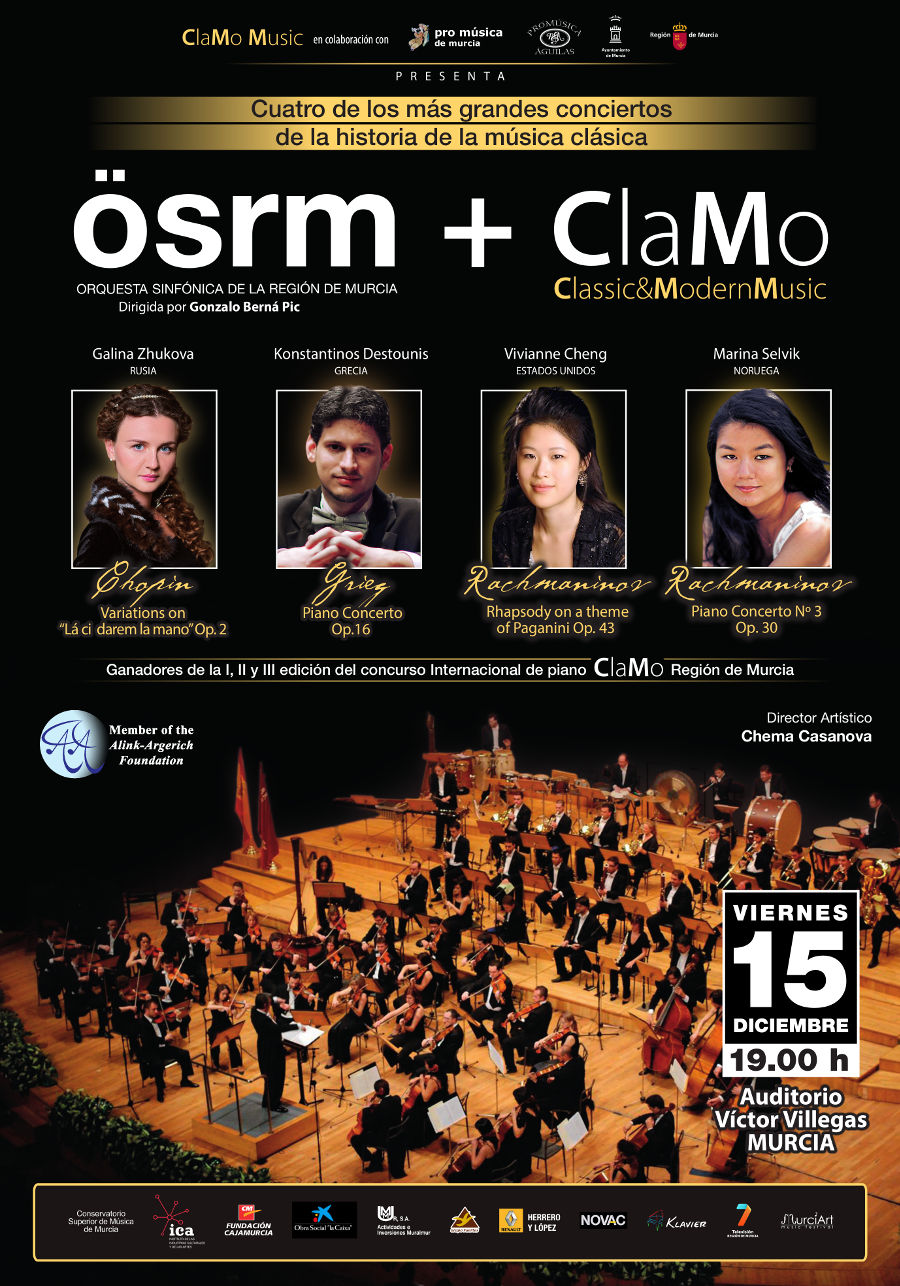 Clamo Music Christmas Concert 2017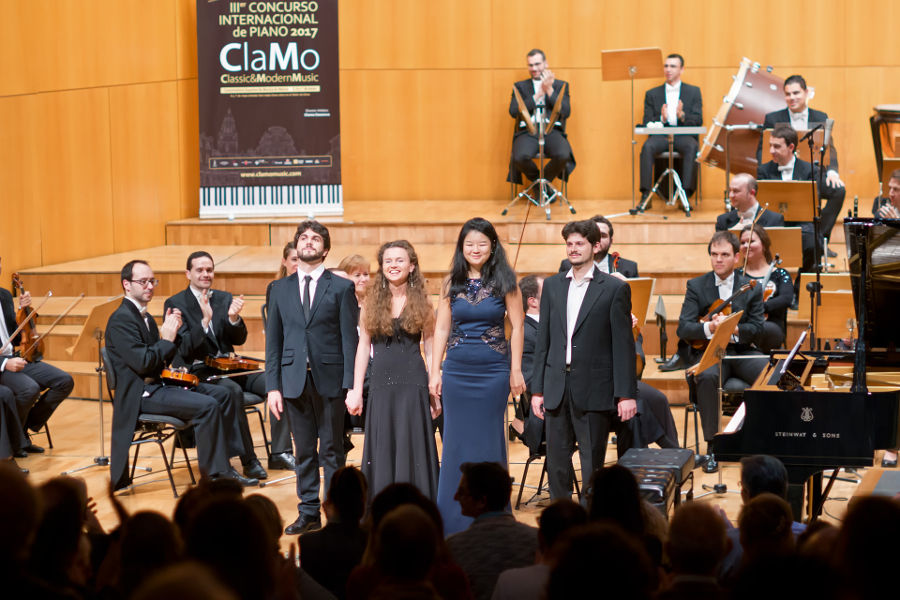 Clamo Music is pleased to announce, in collaboration with Pro music Murcia, Pro music Eagles and the Excmo. Clamo Music Concert 2017, which will bring together four great pianists, winners of the 1st, 2nd and 3rd edition of the Clamo Music International Piano Competition, in a unique concert with the Region of Murcia Symphony Orchestra (OSRM) Directed by Gonzalo Berná Pic. The concert is scheduled for next Friday, December 15, 2017 in the Auditorium and Congress Center Víctor Villegas de Murcia.
We will have the privilege of listening to four of the greatest concerts in the history of music performed by:
Galina Zhukova: Chopin – Variations on "Là ci darem la mano" Op.2
Konstantinos Destounis: Grieg – Piano Concerto Op.16
Marina Kan Selvik: Rachmaninov – Piano Concerto # 3. Op.30
Vivianne Cheng: Rachmaninov – Rhapsody on a theme by Paganini Op.43
A unique opportunity for music lovers to enjoy great concerts, performed by great concertists with the renowned OSRM. In addition, for all those who can not attend, channel 7 and Radio Nacional will broadcast the concert later, being this year therefore a concert with a very special promotion that we hope everyone likes. Tickets will be available at the box office of the Auditorio Víctor Villegas and through its website.