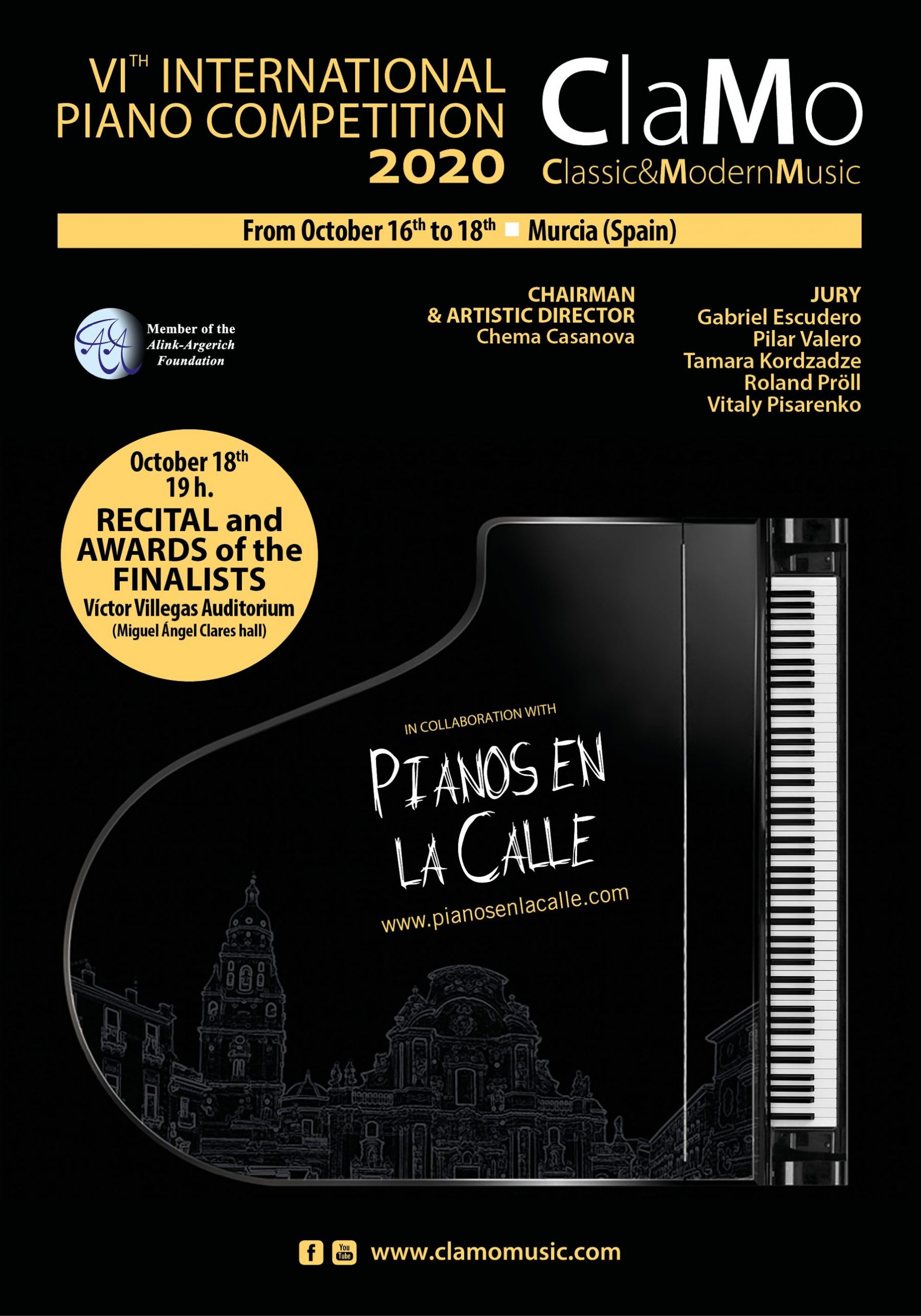 October 16 and 17 of 2020 in Molinos Del Río, 30002 Murcia || October 18 of 2020 in Auditorio Víctor Villegas - s/n, Av. Primero de Mayo, 30006 Murcia
Molinos Del Río, 30002 Murcia Auditorio Víctor Villegas. s/n, Av. Primero de Mayo, 30006 Murcia
The VI International Piano Competition Clamo Music will be held on October 16, 17 and 18, 2020 in the city of Murcia.
One more year Clamo Music cites the world's best piano promises in one of the most prominent piano competitions on the national and international music scene. The effort and the high level of both participation and the jury that makes up the contest, has made Clamo Music, year after year, be one of the best international launchers of young pianists.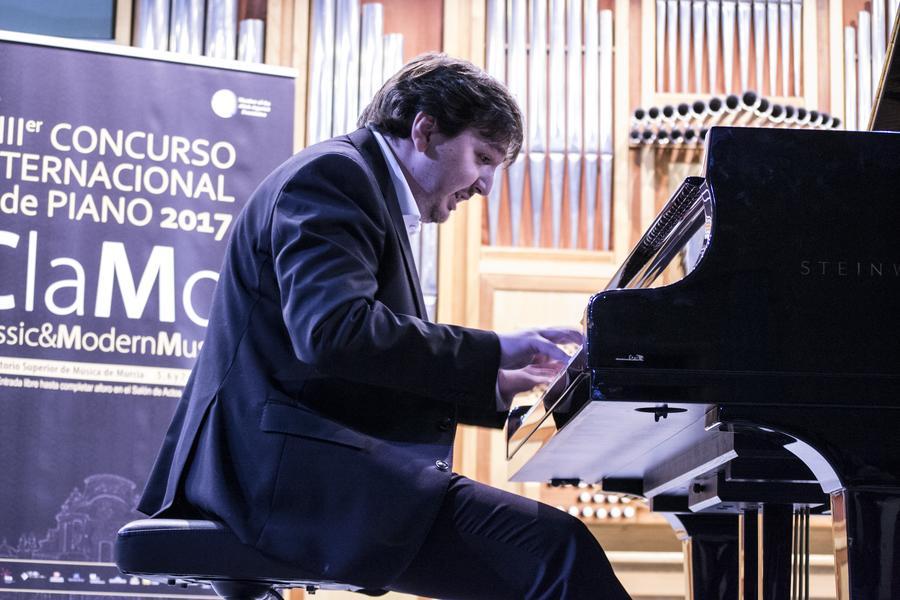 The Clamo Music piano contest, through which young international piano soloists have now passed, proposes from its beginnings a unique experience for the contestants, based on the closeness and comfort that allows the best concentration of the candidates in the contest and the Learning in the face of the great challenge for young applicants, where the jury, far from being cold and distant, also comments on the points to highlight and correct the participants. In addition, the Clamo Music International Piano Contest is a great opening of contacts and promotion for the career of all its participants, regardless of whether they are winners of the contest or not. For all this, all the participants of the contest agree to positively assess each aspect of the Clamo Music Region Murcia International Piano Competition.