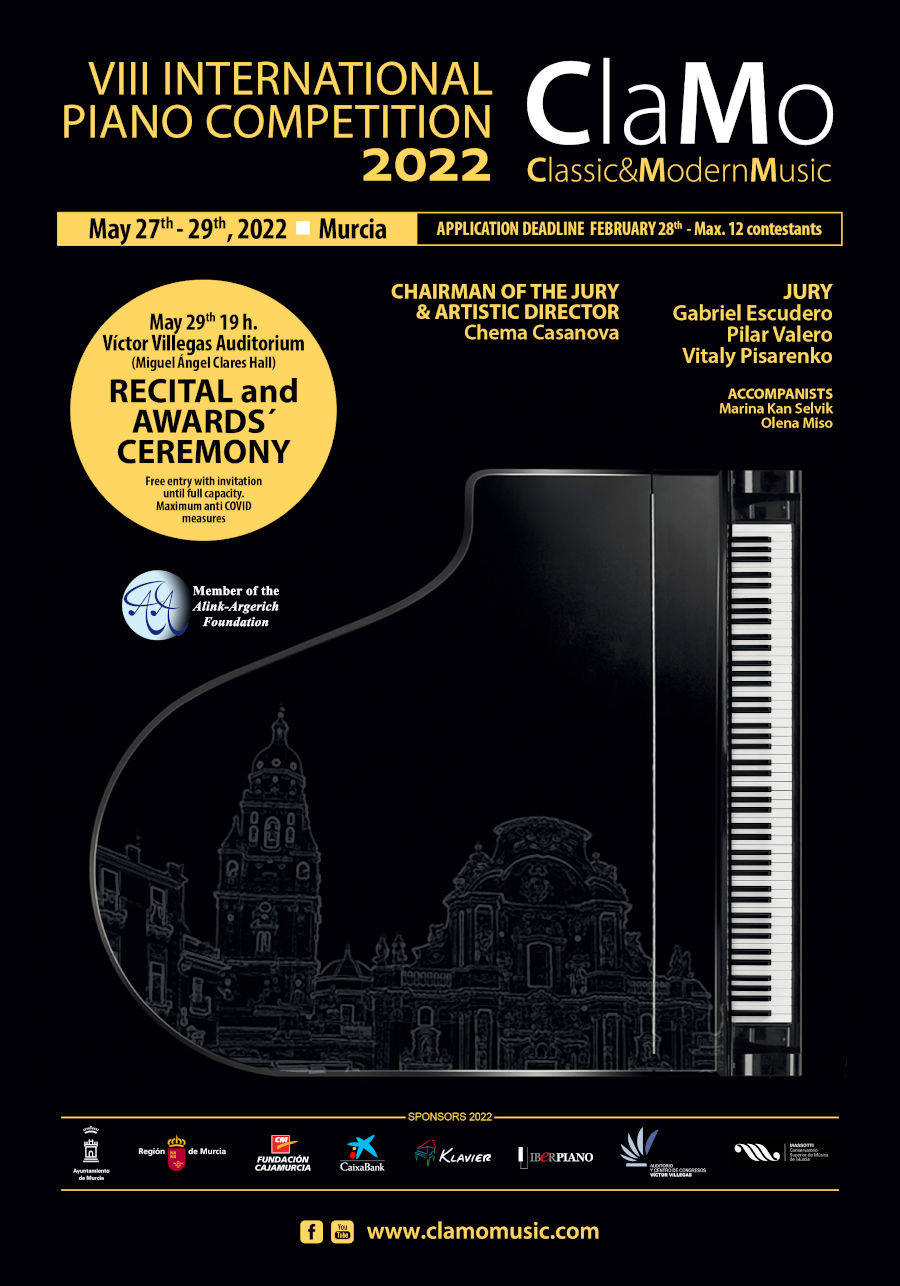 Clamo Music
Auditorio Víctor Villegas. s/n, Av. Primero de Mayo, 30006 Murcia
Auditorio Víctor Villegas. s/n, Av. Primero de Mayo, 30006 Murcia
At Clamo Music we are very happy to present, another year, the VIII International Piano Competition Clamo Music Ciudad de Murcia 2022. A competition that brings together the best piano promises on the international scene, and that is already consolidated as one of the most outstanding piano competitions nationally and internationally. The VIII Clamo Music International Piano Competition will be held on May 27, 28 and 29, 2022 in the city of Murcia, with the effort and high level of participation and the jury that make up the competition, something that has made Clamo Music, year after year, one of the best piano competitions and international promoters of young pianists on the national and international scene.
Whether you are a music fan or a professional, do not miss the excitement of the international piano competition and attend all phases of the competition, the final winners recital and the awards ceremony as a listener. Enjoy the rich and interesting experience that is of the professional musical environment and the development of an international piano competition.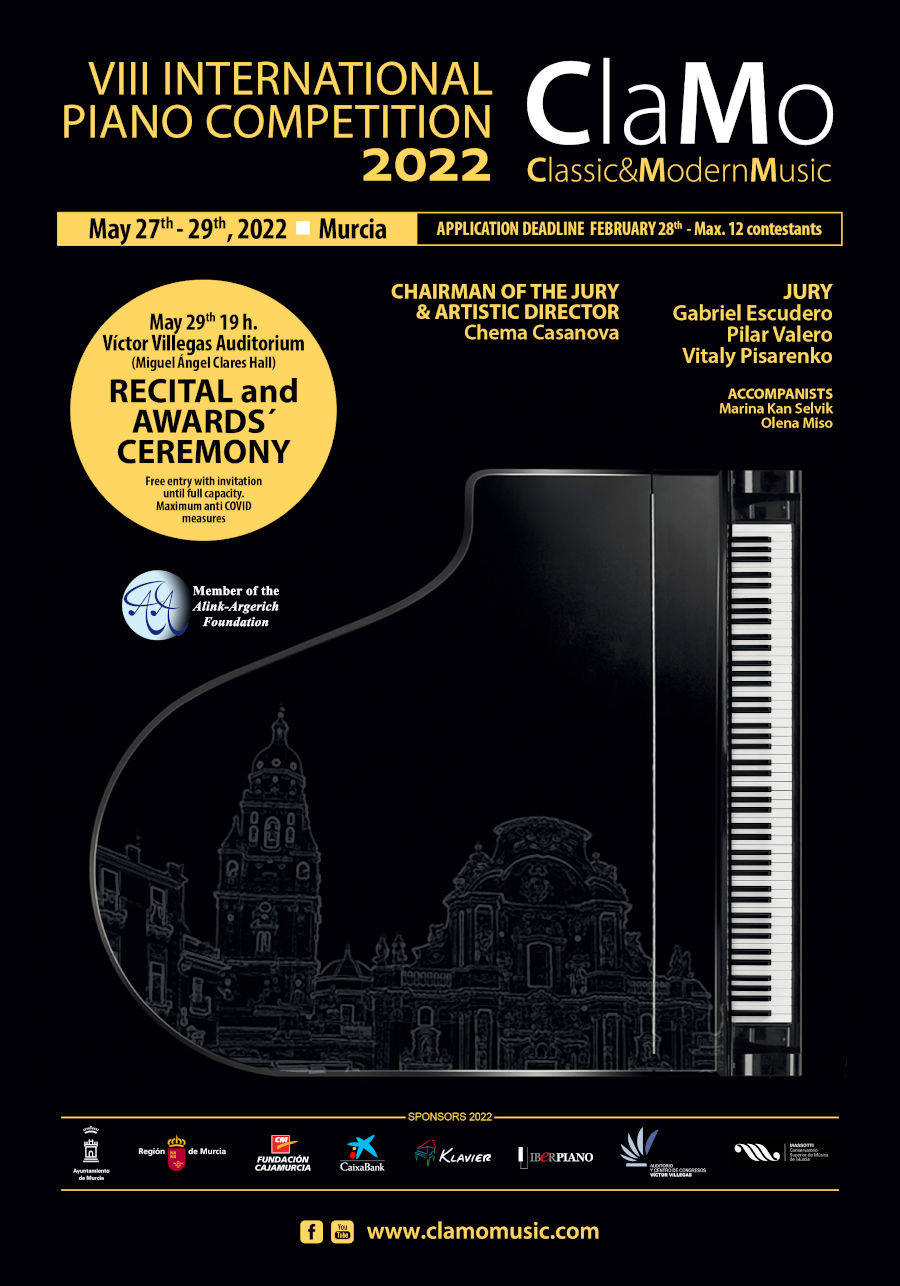 We are very proud to promote a great international piano competition where the jury, far from being cold and distant, also comments on the points, as well as constructively highlights and corrects the participants. In addition, the Clamo Music International Piano Competition is a great opening of contacts, networking and promotion for the careers of all its participants, whether they are winners of the competition or not.
Thanks to the institutions that support this contest, the Government of the Region of Murcia, the Hon. City Council of the Region of Murcia, the Higher Conservatory of Music of Murcia and various private sponsors, Clamo Music can offer in Murcia a cultural event of international scope, creating a bidirectional bridge of promotion, both for the participants and for the Region of Murcia, that year after year grows stronger between different countries of the world and the Region of Murcia.
For all this, all the participants of the contest agree to positively evaluate each aspect of the International Piano Competition Clamo Music Region of Murcia.